Welcome to my new Practice-Smarter- Blog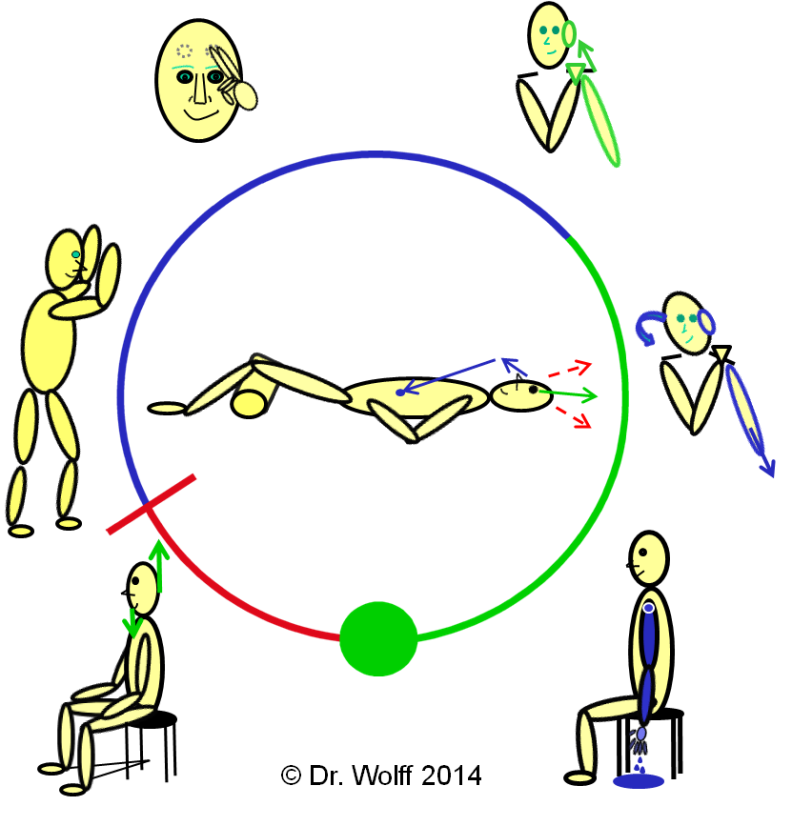 After my own injury, my body told me how it needed to be rehabilitated! Out of my own rehab, 49 Exercises emerged which covered the entire realm of piano technique. I analysed what I had and found certain rules and underlying principles. I wrote both my diploma and Ph.D. theses on those exercises. Until today, they have been in clinical use with pianists for more than 20 years. Many professional pianists have used them to find a greater ease in playing, they could rehabilitate themselves with those exercises and found to their individual and coustum-tailored instrumental technique.
Some exercises are following basic physiological principles off the instrument. Try them one at a time and enjoy finding new joy in moving on your instrument!
in this BLOG, I will post small video sequences or pictograms with exercises that are helpful to pianists, as well as other musicians, to reduce tension in certain body parts. They might be helpful to relieve playing-related stiffness, help you to maintain a healthy playing posture and reduce overall stress. To the left, you will find all topics, sorted by day.
Once you take a break during practicing, try an exercise at a time - and see how practice and playing change after focussing on a certain part of your body!
Please make sure that you consult a physician or an musicians' PT when you have preconditions, pain, any discomfort or any other symptoms. THIS IS NO TREATMENT ADVICE. Exercises for treatment require a personal assessment and are administered by a health care professional that has seen the patient. The exercises might be the same, but need to be assigned to the patient according to assessment and status of injury. I do not assume any liability for exercises not executed properly.