Fingerwalking - part of a pre-practice "hand routine"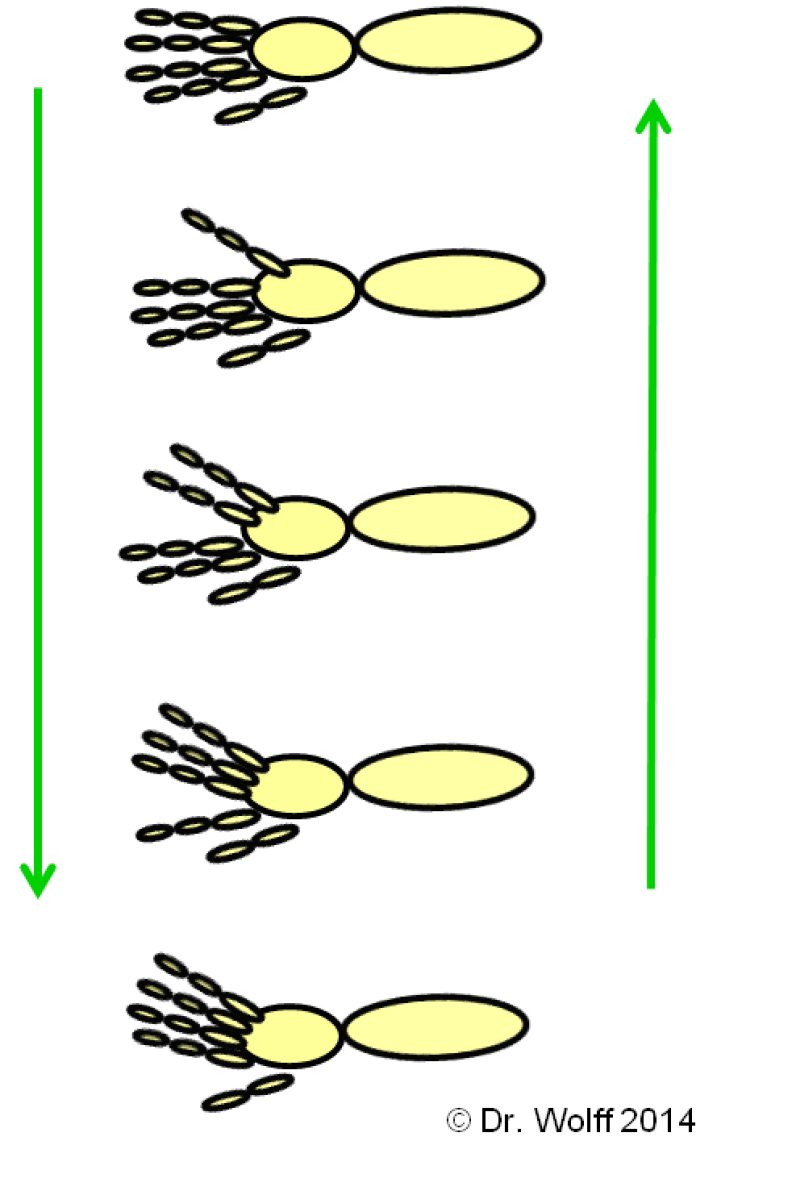 In musicians, the small hand muscles (so called intrinsic hand muscles) are often somewhat neglected or not trained sufficiently. We target the dorsal and palmar interossei in this exercise - they abduct (dorsal) and adduct (palmar) the fingers in respect to the mid-line.
Put your hand flat on a table top. You might want to put a cloth or a tissue beneath your hand to reduce friction.
Start moving your pinky away from the midline of your hand (the continuation of the forearm axis, which is continued in the third finger ray). You now deviate from this midline to the ulnar (5th-finger) side of your arm. While moving, make sure to stay in one plane - do not lift fingers or nuckles from the table but just slide over the surface.
Now, all the other fingers follow - one after another - until you've reached the end position. Now go back to your starting position - for each direction, different muscles are activated.